Jaco Beach Fishing Charters, Costa Rica
Costa Rica charter boats, two of them, are skippered by some of the masters of the most experienced and knowledgeable in the area of sport fishing.

We Provided Full Customizable Packages
Half & Full Day Fishing
Canopy Tours
Atv adventure Tours
Private Transportation
so much More…
Costa Rica Fishing Vacation
Extensive deep sea fishing, both inshore and offshore deep in Costa Rica is unsurpassed and knowledge has been accumulated over many years of fishing.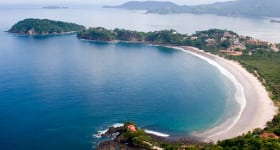 Costa Rica Costa Rica marlin fishing
marlin fishing makes for an exciting fishing adventure. The same is true for all fishing trips to Costa Rica for not only marlin but sailfish, wahoo, and all popular angling fish in the waters of Tamarindo and Papagayo Costa Rica.
But to capture these beautiful creatures that need a captain and crew who are experienced and work well together.
That's why we want our captains and crew in command of your sport fishing adventure in Costa Rica, because they and the philosophy of experience and equipment to ensure that your adventure Sportfishing is as successful and memorable as possible.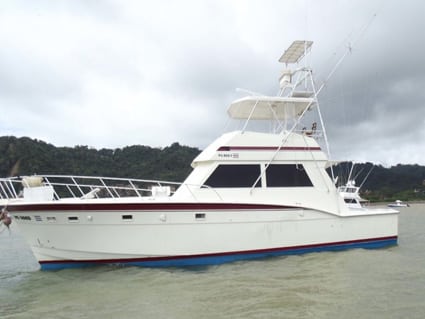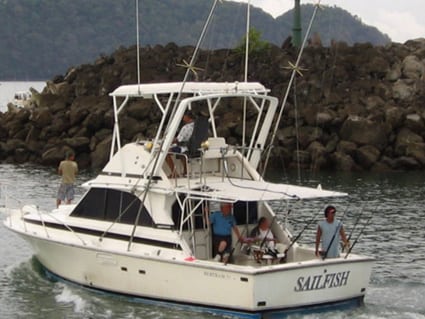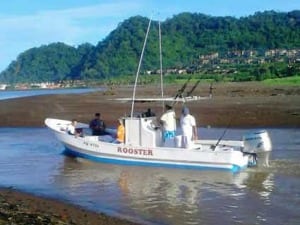 Costa Rica fishing attracts
all types of fishing in the area. Fishing Costa Rica is perfect for family vacations, fishing enthusiasts and avid fishermen who want to experience what they have heard is the best sport fishing in the world.
But fishing Costa Rica also attracts a different kind of fisherman, pro or professional Sportfisherman experienced that is driven by a passion to experience the adrenaline heartbeats action that comes with capturing high-profile sport fishing attend sport fishing in Costa Rica.




Costa Rica Fishing Charter
Costa Rica's waters teeming with marine life. Even with Costa Rica fishing in these waters have never been exploited as most fishing hot spots in the United States. This is one of the many reasons why fishing charters in Costa Rica are so great year round plugs located. Best Quepos Fishing Charters  & Guanacaste Fishing is good throughout the year, but peaks between the months of December to May from the northern tip of Costa Rica, near Tamarindo on the south end near the Bear Peninsula find fishing trips targeting a variety of large sea creatures game.
For your Costa Rica fishing charter, you can expect to be put out and take a long list of different and interesting species. Capture "the man in the blue suit," which is slang for a blue marlin that can be taken into the sea for fishing inshore, where you can catch a giant grouper or snapper.
Costa Rica fishing attracts thousands of anglers each year in the area of Tamarindo and the Gulf of Papagayo Visit Papagayo Fishing Website to book some experience and very exciting big game sport fishing.
Fishing has been recognized as one of the best in the world. Tamarindo and Papagayo is a fishing paradise in Costa Rica are best known for its abundant fish billfish like blue marlin, sailfish monster size frequency 150 pounds, and a long list of other big fish in the exotic game.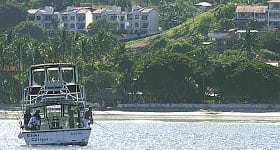 Papagayo fishing areas and fertile in the northern Pacific coast of Costa Rica Tamarindo, have always been a destination for sport fishing trips for fishing and other exciting fishing trips in Tamarindo.
Fishing for grouper, snapper, and cock are also available all fishing in Costa Rica. Costa Rica Fishing Charters https://drfishingcostarica.com/fishing-charters/